News and Events Front Page
GREAT NEWS: Meru View has moved. The children are on holidays and the volunteers are currently finishing the decorating and building a chicken pen. We have had enough donations for 10 chickens which should keep us with plenty of eggs.
Thank you to all that have donated.
 Furthermore, its 5 Days till the release of Geenie B's debut singing 'never walk away'. All money raised from the sales will be donated to Meru View. If everyone that has liked Meru View on Facebook downloads the single that will be approximately £200. This would run the food program for 3 months. If everyone then gets one friend to buy a copy then we are covered for 6 months. If we can get 4,300 people to download the single running cost for Meru View are covered for a whole year. Help get the song out there and share the link. Many Thanks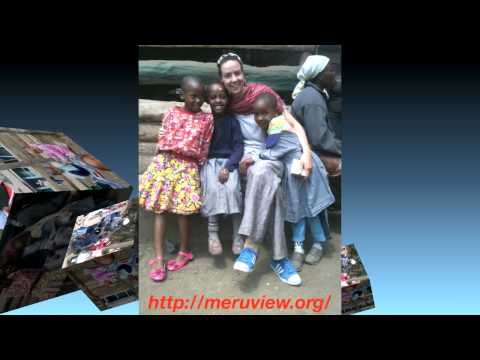 Available from Dec 19th from iTunes, Spotify, Amazon and 7digital. Show your support and go download this great track. Our target is 4,300 downloads
Read more to see what progress on the new school and what Geenie B has to say about her track
Read more »
Get Involved
There are lots of small and large ways to get involved with Meru View Day School.
If you're interested in donating, volunteering or sponsoring a child or teacher find out more about how you can get involved.
Read more »
About
Access to education in Tanzania is restricted due to high costs such as school fees, entrance exam fees, uniforms, books and stationery costs.
Meru View Day School was conceptualised in 2009 with the simple premise that all children should have access to free primary education, taught in English and be provided a meal. This enables them to progress to secondary education.
The school currently provides this opportunity to 65 children aged between four and seven years.
Read more »